Clubs and Groups Attending 2013
Clubs 2013
Particular thanks are due to the members of the Gravesham Club, who put on a series of demonstrations of painting and building techniques, and gave much help behind the scenes.

Club and General Pictures 2012

Club and General Pictures 2011

MAFVA were with us in strength, but we did not get a write-up as in previous years. Moral: collar somebody soon after the event in future!
On Track Military Model Show Saturday, 26th February 2011 10am - 5pm at The Leas Cliff Hall, Folkestone, Kent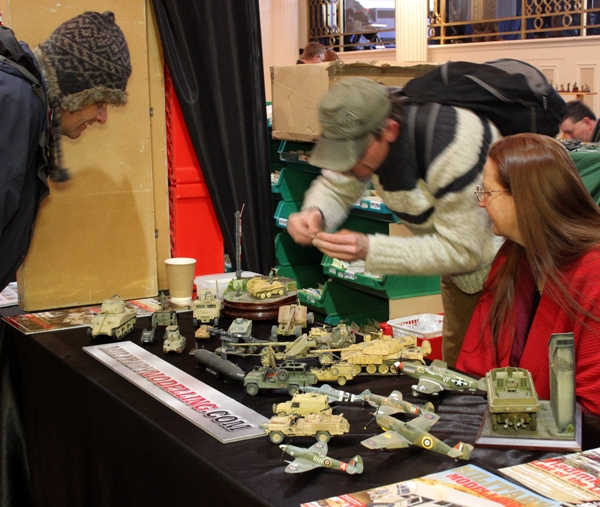 militarymodelling.com