Attractions 2011
go to
Attractions 2011
Airfix provided a make and take and a display
Black Lion demonstrated best ways to apply decals
Big and unusual models
on display
MAFVA Zone - including goodies for sale
Whitstable & Herne Bay Wargames Group ran a WWI wargame on the stage
UK Tank Club displayed their large scale radio-controlled tanks
Several traders and clubs gave demonstrations of various modelling skills.
Tickets were on sale for a Jeep raffle, and the Jeep was on display outside
Make and take is always a popular feature. We are delighted that Airfix are supporting the On Track show in this way. What better way is there to encourage newcomers into a hobby that has given so many of us so much pleasure?
(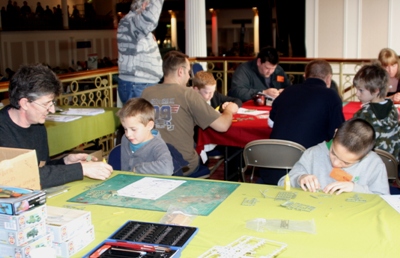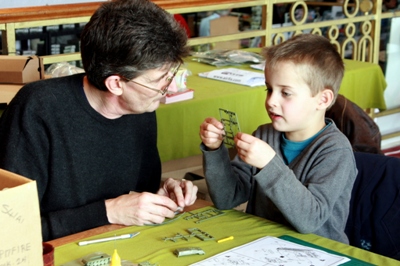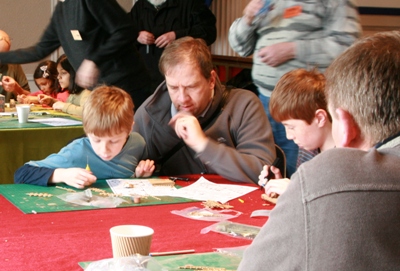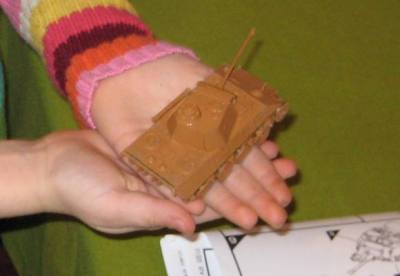 WOH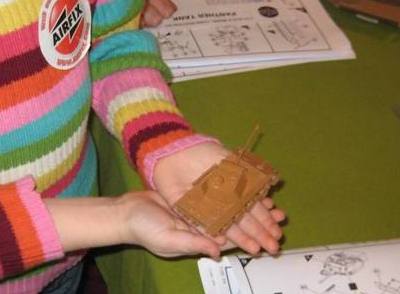 WOH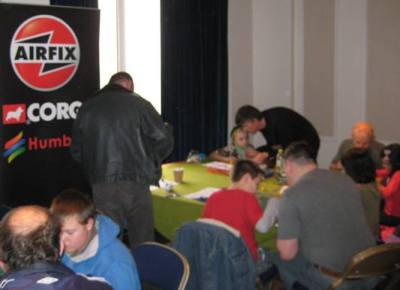 WOH
Someone building two

Airfix kits at once! WOH
display models
Unusual models on display included:
Class 30 Tower Bailey Bridge built at Hatert in Holland in September 1944.
built by Barry Sharman, restored by Nigel Robins
BP44 Armoured Train by Trevor Claringbold
More than 2 metres long, this fine model of one of the more remarkable weapons of the Second World War was one of the big models on display at On Track 2011.
MAFVA Zone

MAFVA HQ will be here, where you will be able to join, resub and take advantage of the massive clearance sale of MAFVA magazine Tankette. If you don't know Tankette, where have you been? Do look. Page for page it is probably the magazine with more plans than any other, in 35th, 48th and 76th.

This is a rare chance to buy issues of the small scale magazine. Get them while stocks, and your eyesight, last.
On Track Military Model Show Saturday, 26th February 2011 10am - 5pm at The Leas Cliff Hall, Folkestone, Kent